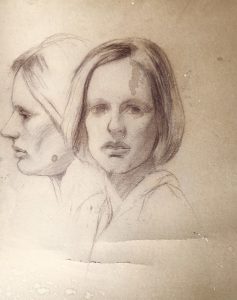 Please be a part of our conservation effort and enter into a relationship that ensures preservation, education, and enjoyment of the visual arts for future generations.
All research and archiving projects are currently led by volunteers in their free time. This time consuming and vital effort will benefit from resources allotted to collections management, storage, cataloguing, and documentation of classical/realist teaching methodologies.  Please help us save this living library and precious resource !
We are in the process of creating a Living Legend grant for senior visual artists who have no pension. Eligible applicants will have documentation of significant lifetime achievement within the field of visual arts.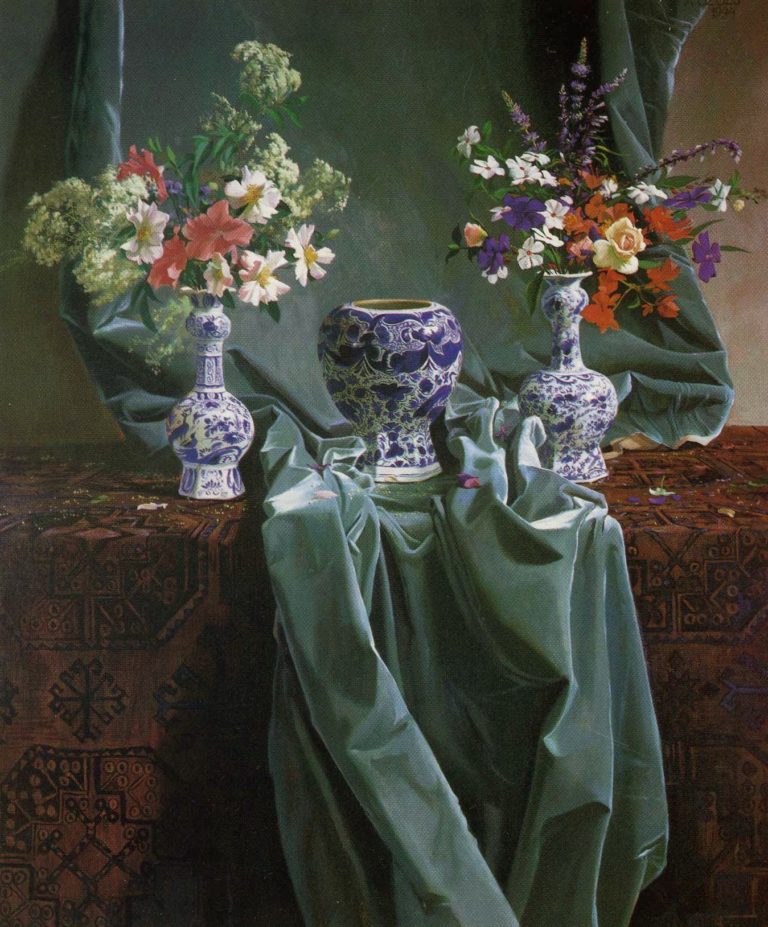 Grandmama's Delft Pots, Oil on Linen by Auseklis Ozols. Private Collection