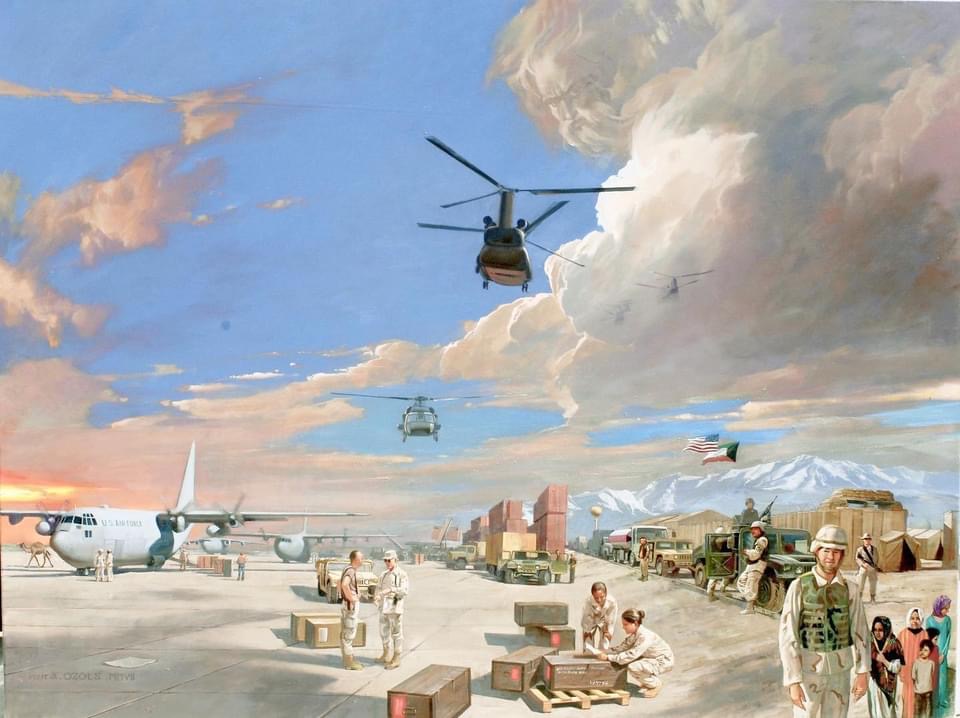 This painting, In Recognition of the American Soldier by Auseklis Ozols was painted and unveiled in 2007 at the National World War II Museum in New Orleans, Louisiana. It hangs in the collection of the Naval Air Station Joint Reserve Base New Orleans.
As we remember those that have fallen this Memorial Day, this painting offers a unique visual insight into the dedication and daily life of what the scene may have looked like for many receiving supplies and aid sent to Iraq.
The landscape, action of the sky, clouds, arrangement of figures, stacks of supplies, and soft dessert colors all allow an entry into an experience many may not otherwise know.
The visual has the potential to offer meditation on moments of gratitude for sacrifices made. Happy Memorial Day from the Ozols Collection –