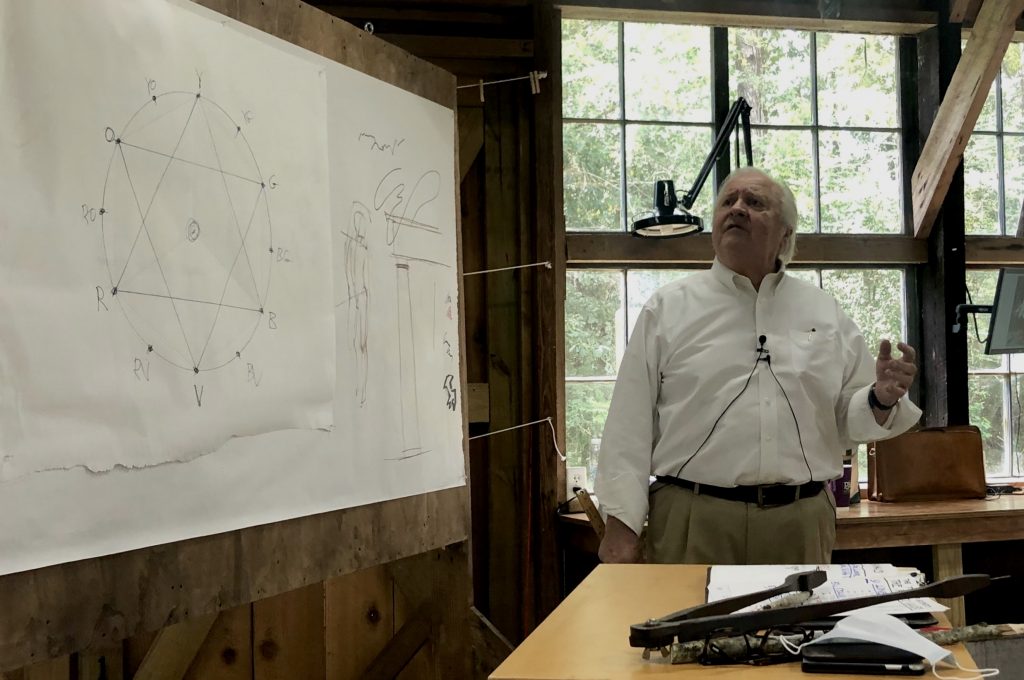 Auseklis Ozols lectured to a full, socially distanced, temperature checked, and masked audience of arts and culture supporters, artists, students, and friends yesterday at https://www.saintjosephabbey.com/abbeyartworks
Thank you to Artist Lyn Hill Taylor, Director of Abbey Artworks, who arranged the talk and planned the event. The lecture was an inspiration to all who attended and facilitated lively discussion among attendees. High Tea was served at the English Tea Room afterword.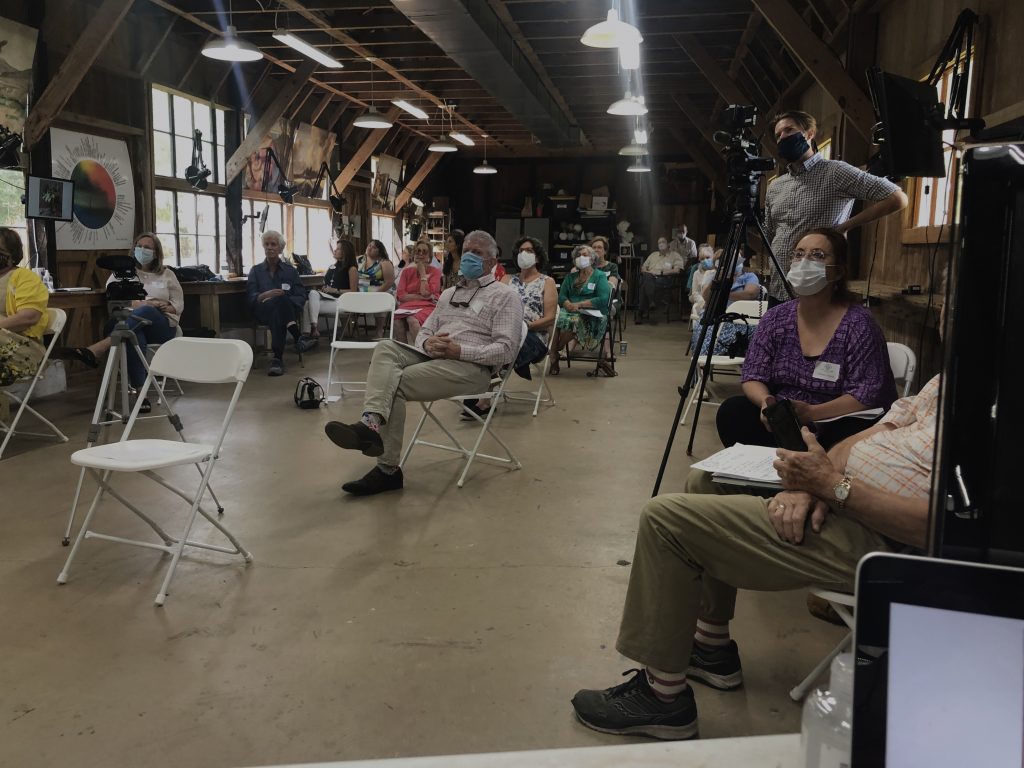 Auseklis Ozols is the Founder and Director Emeritus of the New Orleans Academy of Fine Arts, as well as President of the newly formed Institute for Fine Arts Practice, Research and Preservation https://practicepreservation.org, and the non-profit Ozols Collection. The latter institutions are dedicated to preserving his life's work and teaching methodology which document, preserve, and promote endangered techniques in the arts.
Ozols has spent his life practicing Realist painting techniques rooted in work from direct observation. His almost 80 year lifetime of painting and teaching inspire all who have had the good fortune to study with him. He has lived and worked in New Orleans, Louisiana for over 50 years where his work has made a significant impact on the arts community.
Auseklis Ozols is a highly sought after portraitist, still life and landscape painter, with work represented in private, public, and museum collections internationally. His portraits and murals grace many walls throughout throughout the south including the Louisiana Governor's Mansion in Baton Rouge. Ozols is inspired by the beauty that surrounds him and continues to paint the colorful flora and majestic live oaks of Louisiana with unmatched technique, flair and enthusiasm.
Ozols received his MFA from Temple University, his BFA from the University of Pennsylvania and the historic studio programs of the Pennsylvania Academy of Fine Arts. He studied with many of the great painters of the 20th century, and has taken inspiration from all periods and "isms" for his own research.
If you are interested in scheduling a lecture, please send an inquiry email to https://ozolscollection.org/contact/