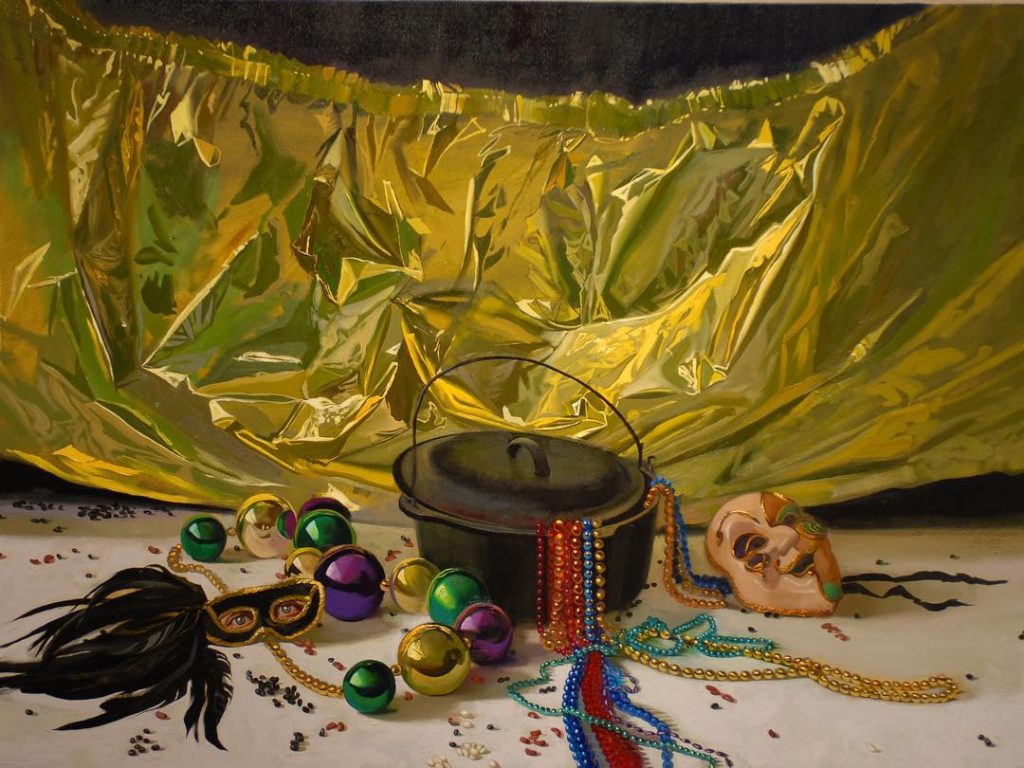 Happy Carnival Season from the Ozols Collection & the Fine Arts Preservation Society of New Orleans ! As we enter the final and most festive week of celebration we thought this would be a fun painting to highlight. It is in a private collection and has not been seen since it was exhibited in the Academy Mardi Gras Exhibit of 2004, almost 20 years ago.
This still life by Auseklis Ozols incorporates and memorializes some of the colorful relationships we encounter during this seasonal celebration. The painting marries a highly developed technical skill set with a vibrant expression of concept.
A. Ozols states: "There are many aspects to MG, to express it all visually on a two dimensional surface would be a never ending panorama. In this painting I took just a few aspects of that annual feast for the eyes as primary elements of its design."
*Notice the interaction and juxtaposition of texture, from the sparkling rainbow of beads in the foreground the cast iron pot in the middle ground to the hyper reflective gold mylar drape in the back ground.
*Look at the masks on the table surface…within the eyes of the the one with black feathers, what do you see?
*The combination of spilled beans on the surface of the white table cloth represent diverse cultures at the same table for celebration.
Happy Mardi Gras !