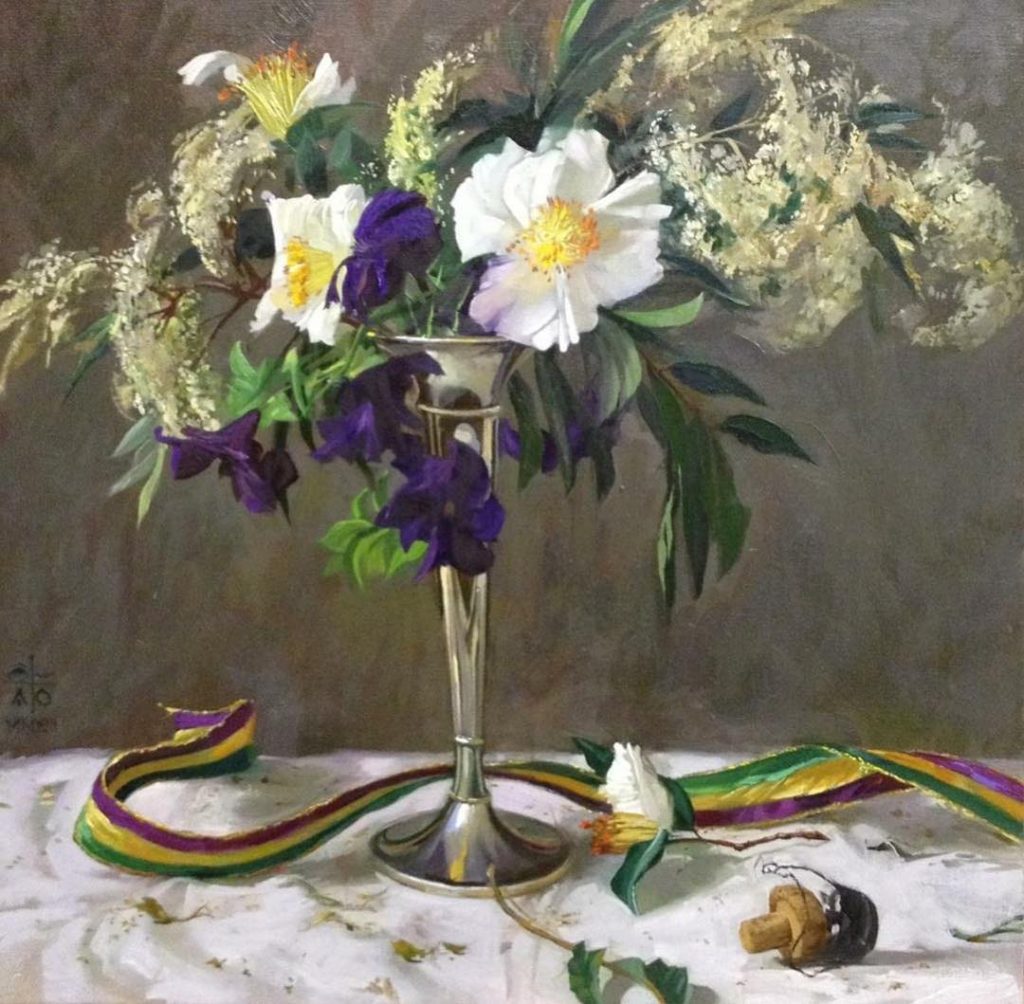 Celebrate the Beauty of the Season, and Look for the Art ! Happy Mardi Gras from the Ozols Collection & Fine Arts Preservation Society of New Orleans.
Art is everywhere during this time of year, the streets transform into sets for rolling art exhibits and offer an endless parade of sensory stimuli. . Here is one view of the beauty that is Mardi Gras. …There is something for everyone no matter which way one looks.
This arrangement of white sasanqua and elderflower with a champagne cork and ribbon truly exemplifies the celebratory nature of this season. A. Ozols created this arrangement of seasonal blossoms to highlight some of the traditions that make up Mardi Gras. What a feast for the eyes….
"This Still life painting serves to celebrate and commemorate Mardi Gras and some of its its attributes." (Auseklis Ozols)
Please celebrate safely and enjoy the rolling art show this last week of Carnival. Happy Mardi Gras !