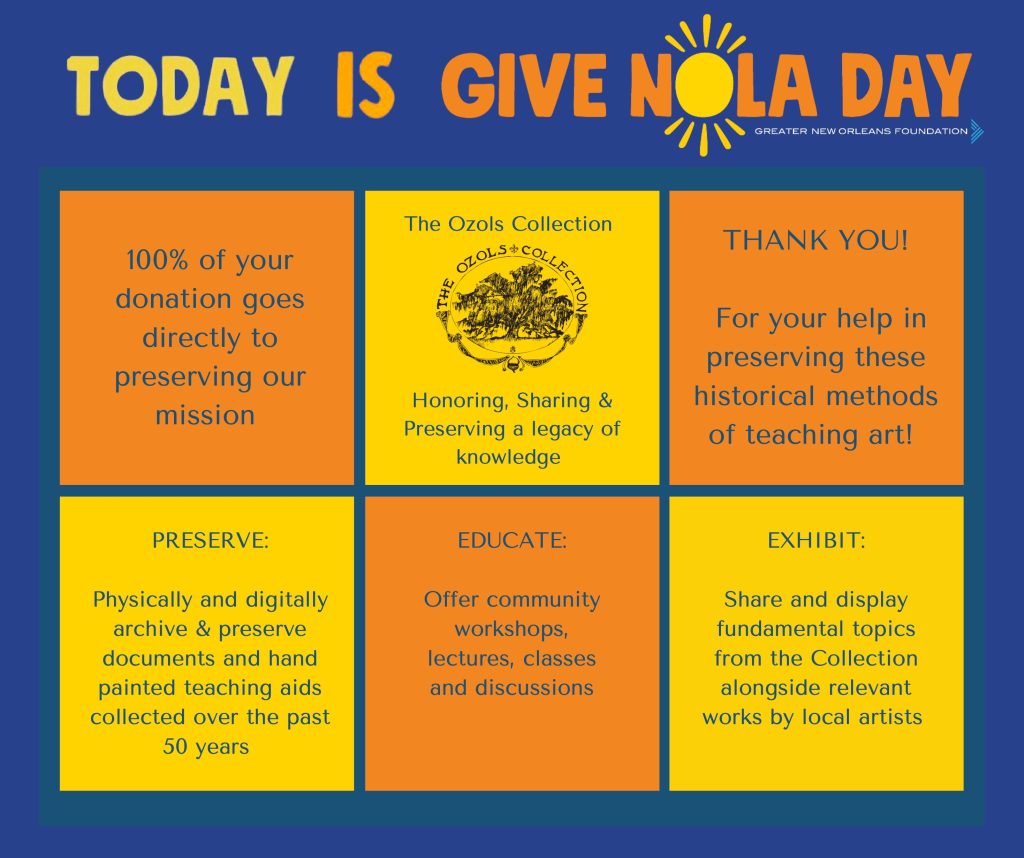 Please join our mission on GiveNOLA day! 24 hours of giving organized by the Greater New Orleans Foundation.
https://www.givenola.org/ozolscollection
The Ozols Collection is an organization dedicated to preservation, research, practice, and education in historical painting techniques. It is a federally recognized non profit 501(c)(3) organization.
Our mission in visual arts practice, preservation, and education spans 5 decades in New Orleans.
All donations go directly toward archivally sound storage of damaged artwork, collections management, and the creation of an exhibition space to share this unique artistic legacy with the public.
Founded by Auseklis Ozols in 1978, our mission will live on with your help.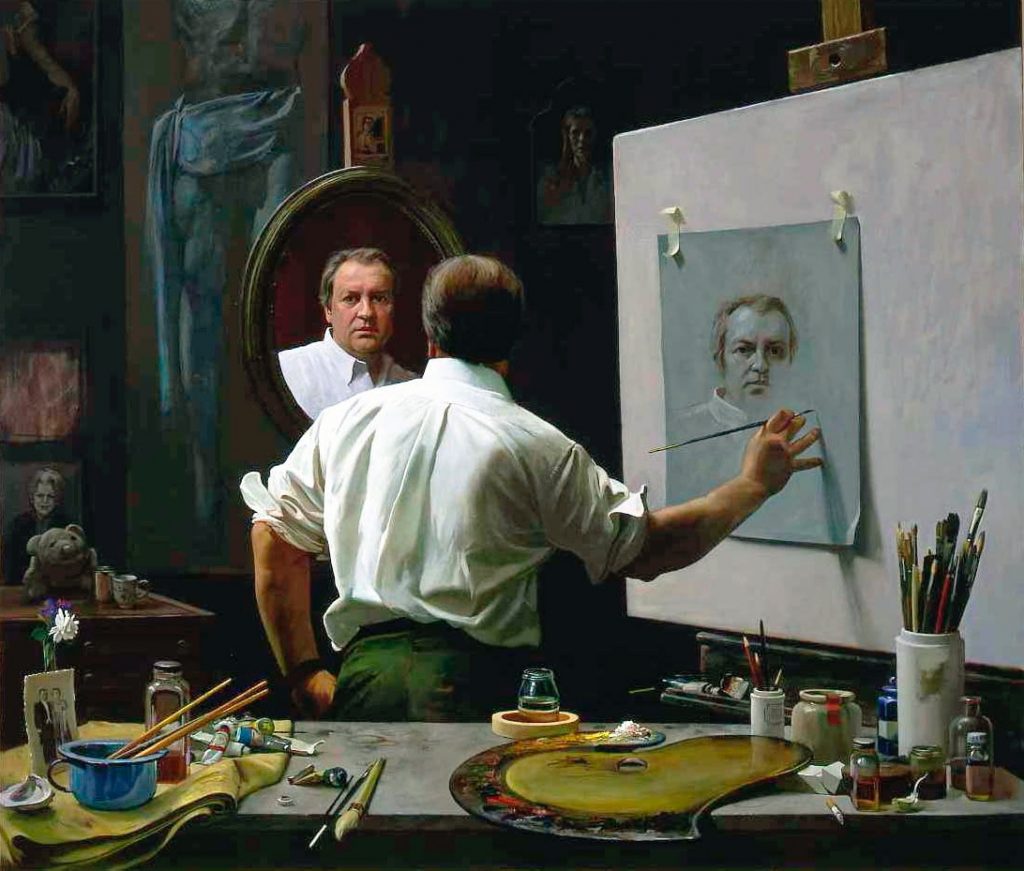 Auseklis Ozols, Self Portrait. 1990's. Private Collection.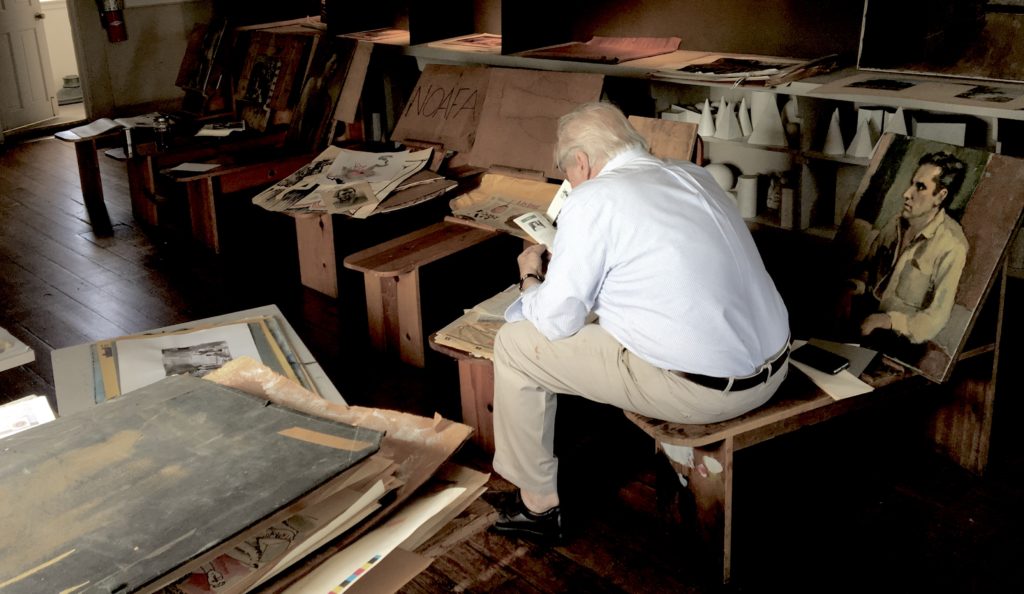 Auseklis Ozols with some of his portfolios, 2020.