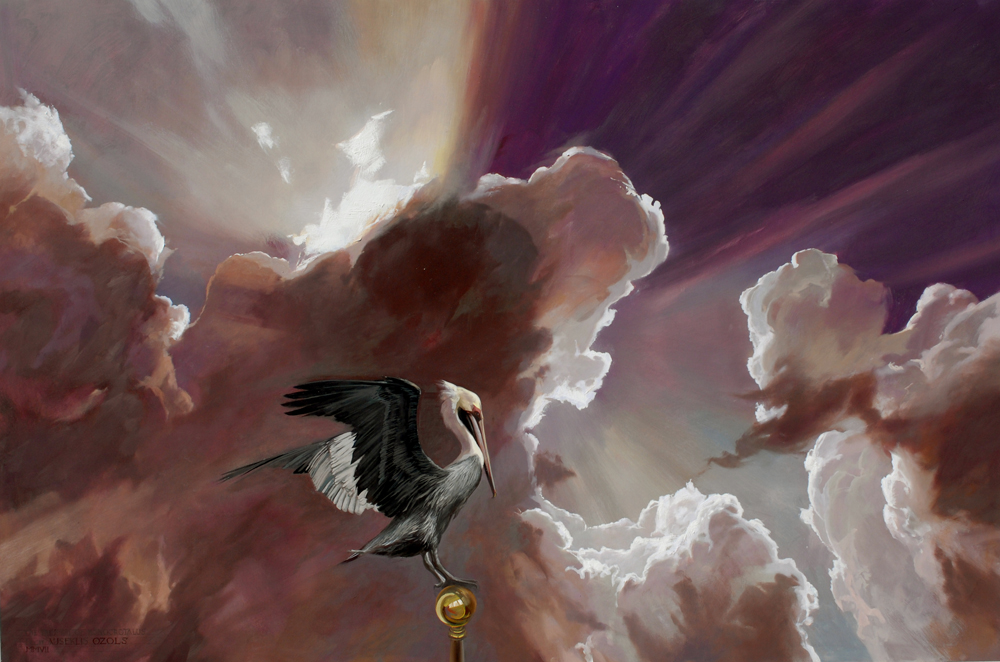 As we prepare to welcome the new year we also prepare welcome for change and transformation. This painting about apotheosis, development, and the process of becoming addresses the relationships of dawn and dusk, of flight with stasis, and of light with darkness. The contrasts of beginnings with endings and of opposites offer contemplation on the circles of life and and how we occupy them.
Today , as Louisiana is suffering with covid we hope for a future with healing, light, and of course art.
Many blessings in the new year and beyond from the Ozols Collection !