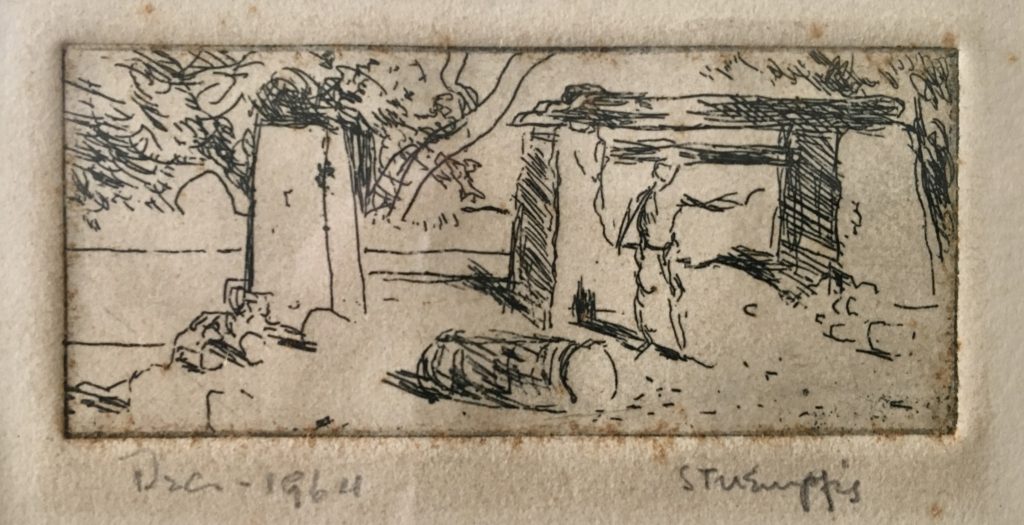 The Ozols Collection celebrates this Labour Day with a rare etching by Walter Stuemphig, famed American Realist painter in the Philadelphia tradition of Thomas Eakins; and infamous instructor at the Pennsylvania Academy of Fine Arts.
This Etching was printed by Auseklis Ozols, then Stuemphig's star student and protoge. A handwritten account of the experience follows in Ozols' own handwriting.
The image depicts a quarry and train trestle in Conschohocken, PA where Stuemphig and his students often painted.
Transcription of Ozols' handwritten note:
"The only etching by Walter Stuemphig. One day about two years before he died, I brought him a small copper plate with a soft ground on it. He drew with a needle I gave him-a drawing from memory of an old abandoned railroad trestle that he had painted many times before. I believe it was in Conchooken, Pa. Then I etched it and made a few prints. I don't remember how many, maybe five." (Auseklis Ozols)