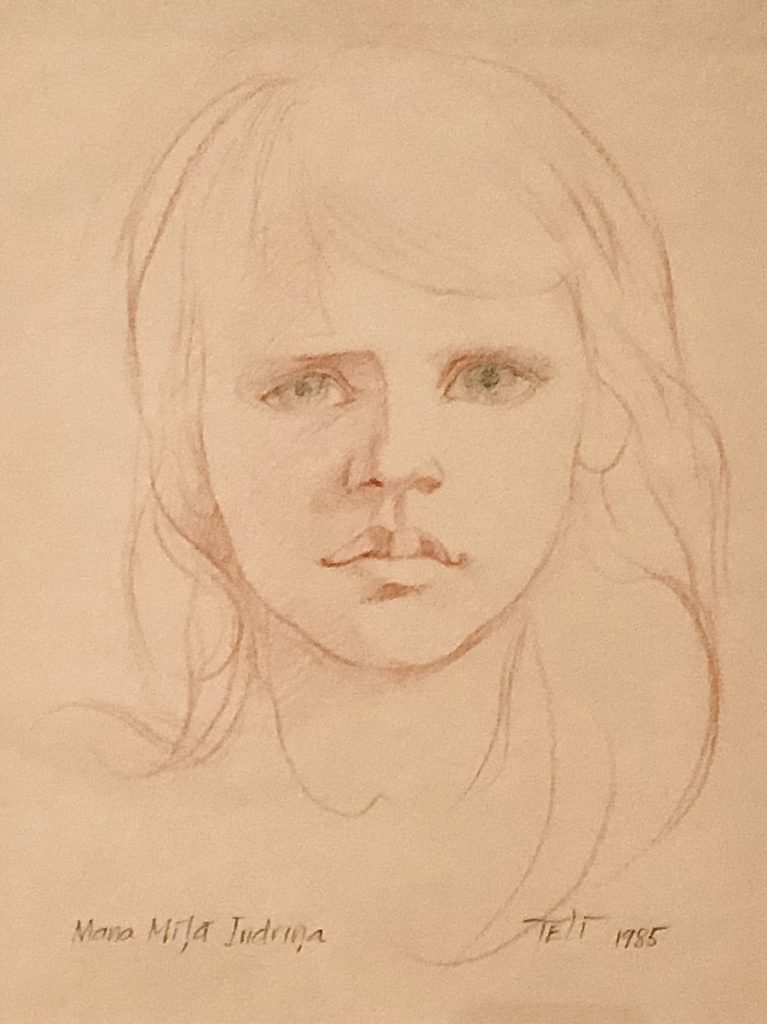 Indra Ozols is a founding member of the Ozols Collection and sits on the Board of Governors. She also volunteers as Collection Archivist.
 Indra is a professional watercolor artist and utilizes both classical and contemporary techniques for creating vibrant works of art that exemplify the color, life, and the beauty that surrounds us. She finds inspiration in her garden and demonstrates a connection to nature through her life-long relationship with painting.
Indra grew up assisting as an apprentice for Auseklis Ozols from the time she cold hold a pencil and a hammer. Her birth has always commemorated both the founding of the Academy as well as a farewell a few years later to our late mother Gwendolyn Laan Ozols https://ozolscollection.org/gwendolyn-laan-ozols-the-portraits/ to gun violence. Indra has maintained a connection to art as though it were life itself, the supreme nurturer, nature.
In addition to early and long apprenticeship and help at NOAFA, Indra worked in the local art scene since graduation from high school for more than 25 years. Her broad experience includes children's arts education, gallery and arts administration, creative workshops, and arts preservation.
In addition to apprenticing, painting, teaching, and archiving; Indra has also posed for countless portraits and paintings by AO. including the position as Mary in monumental painting AO made by commission of Loyola University which hangs in the President's office on campus. 
" I currently work from home, having converted the front room of my shotgun house into my studio. This is perfect for me, as I can look outside for inspiration into my garden, or take a break for a walk to the park. AND I get to have my 2 big, loving, English Mastiffs as studio assistants…." (Indra Ozols)
For more information about Indra, please visit https://indraozols.com/pages/commissions
Indra-Demo_video-output-520A5FA8-E293-4E24-8D99-EE5F2D53AC20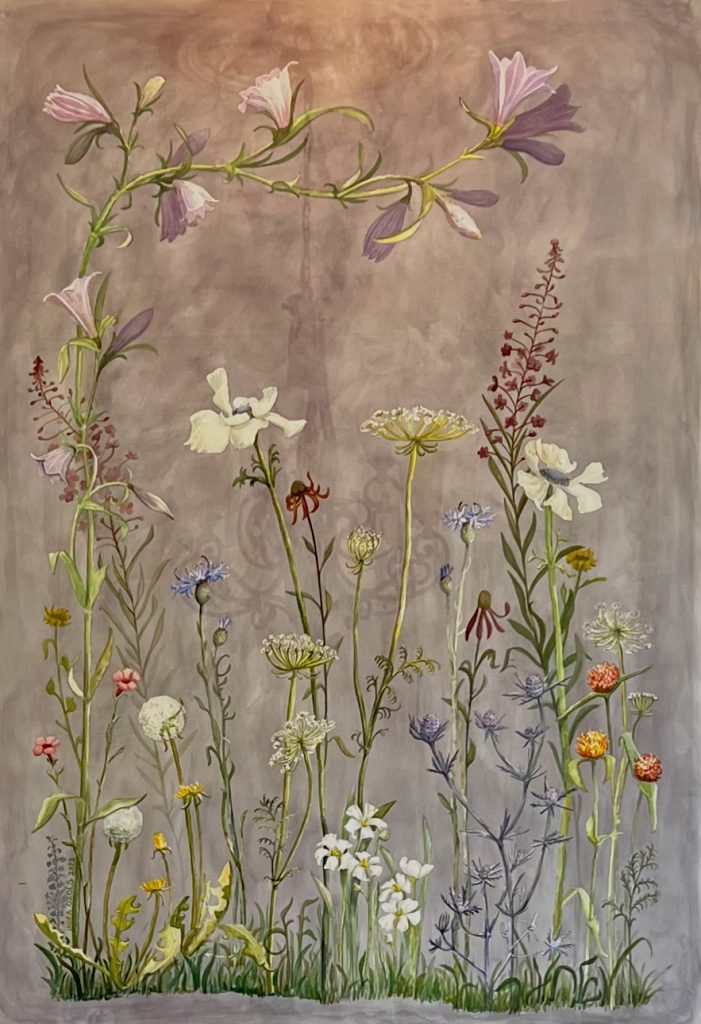 We look forward to sharing the many portraits of Indra in the collection. Until then, we wish you happy painting and perseverance through the challenging love of art.