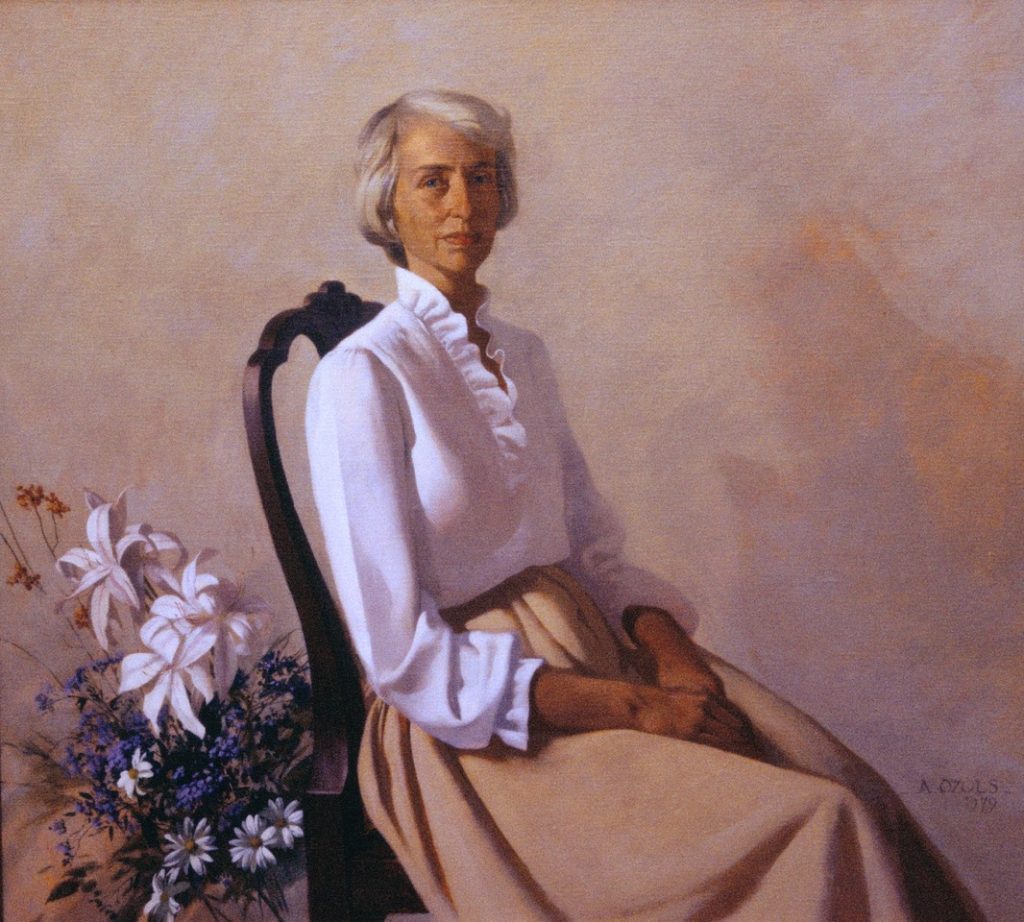 Portrait of Miek Laan (Marie-Cornelie Van Dorp Laan) Auseklis Ozols. Oil on Linen, Private Collection (Fire Damaged) Miek is shown above with flowers from her expansive wildflower garden, which she cultivated in her back yard gardens in Old Metairie, Uptown New Orleans, and on the Gulf Coast in Ocean Springs Mississippi.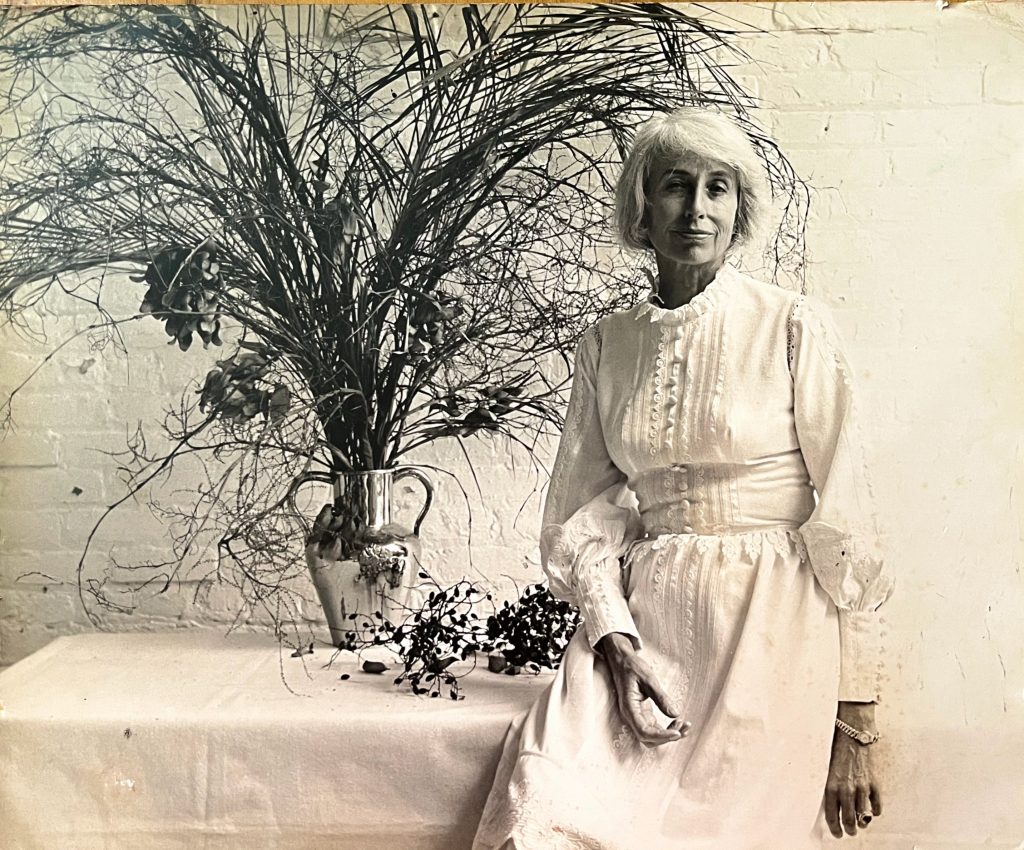 Meik Laan emigrated from The Netherlands to the United States in 1946 with her husband, Cyril Cornelis Laan, along with their 4 children in 1946. They had two additional children (including my mother, Gwendolyn ) once settled in New Orleans. She was born in 1912 in Huizen, Noord-Holland, Netherlands. Her father was a chemist and her mother was an artist/sculptor. They were all fervent equestrians, recreational sailors, and lovers of the arts. Miek's brother Willem Van Dorp, was also an artist, a sculptor. Their childhood home in Naarden-Huizen was placed on the National register of Historic Places and can be visited by tourists now. It is maintained by the Dutch government for preservation purposes.
Once in New Orleans after emigrating, all six children attended Metarie Park Country Day School in Old Metairie. Her youngest daughter, Gwendolyn, https://ozolscollection.org/gwendolyn-laan-ozols-the-portraits/ married artist Auseklis Ozols https://ozolscollection.org/about-auseklis-ozols/ who founded the New Orleans Academy of Fine Arts in 1978.
Miek's support of the academy was integral to its founding and birth. She, along with two others: Ben C. Toledano and Mrs. Arthur (Janie) Fort also helped in the same capacity: "Financial assistance was given by Ben Toledano, Mrs. Arthur Fort and my mother in law, Mrs. Cyril Laan." (Auseklis Ozols, "On the Founding of NOAFA, Retirement, and and The Ozols Collection" https://ozolscollection.org/1642-2/ )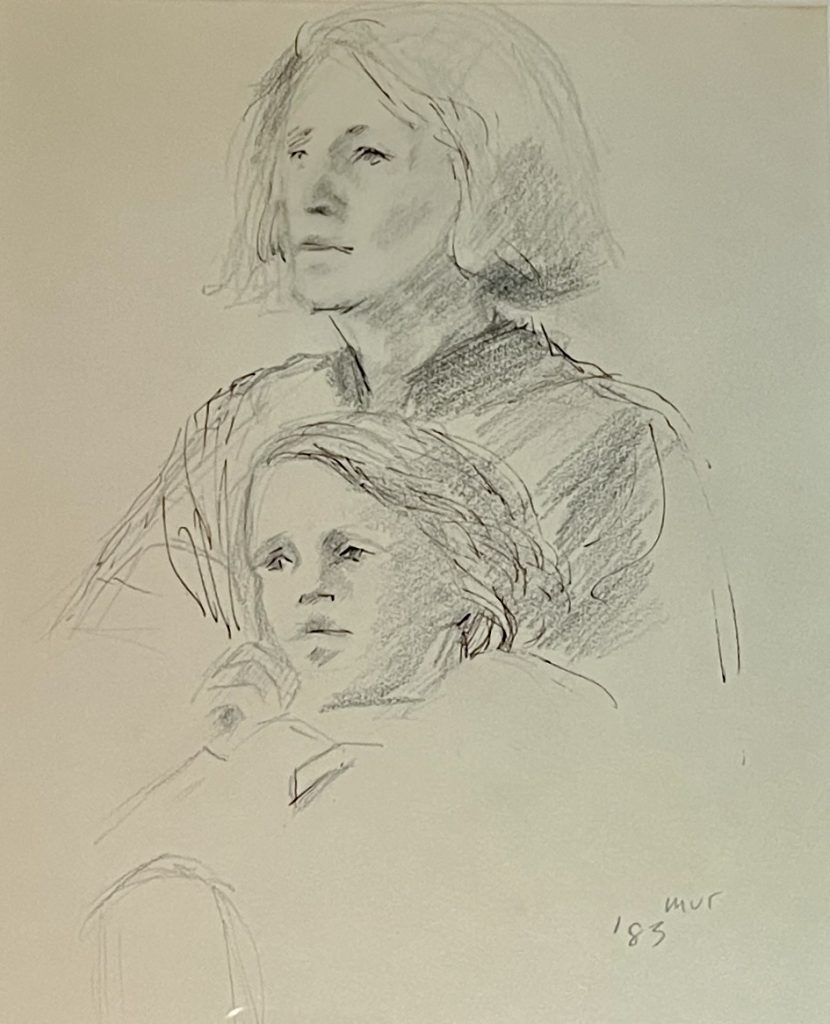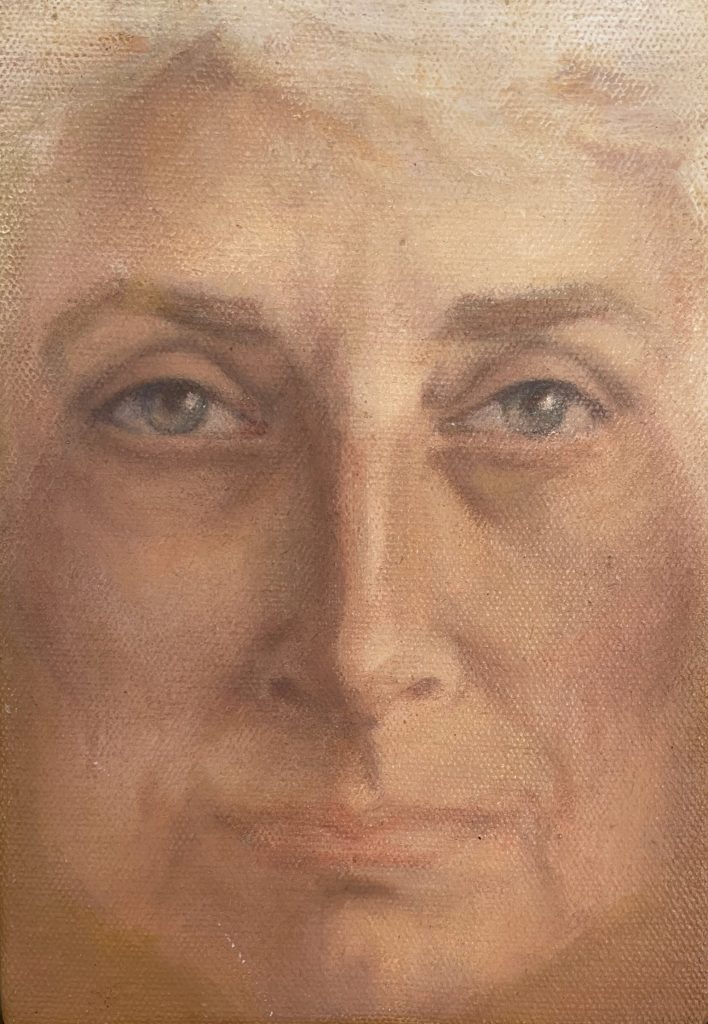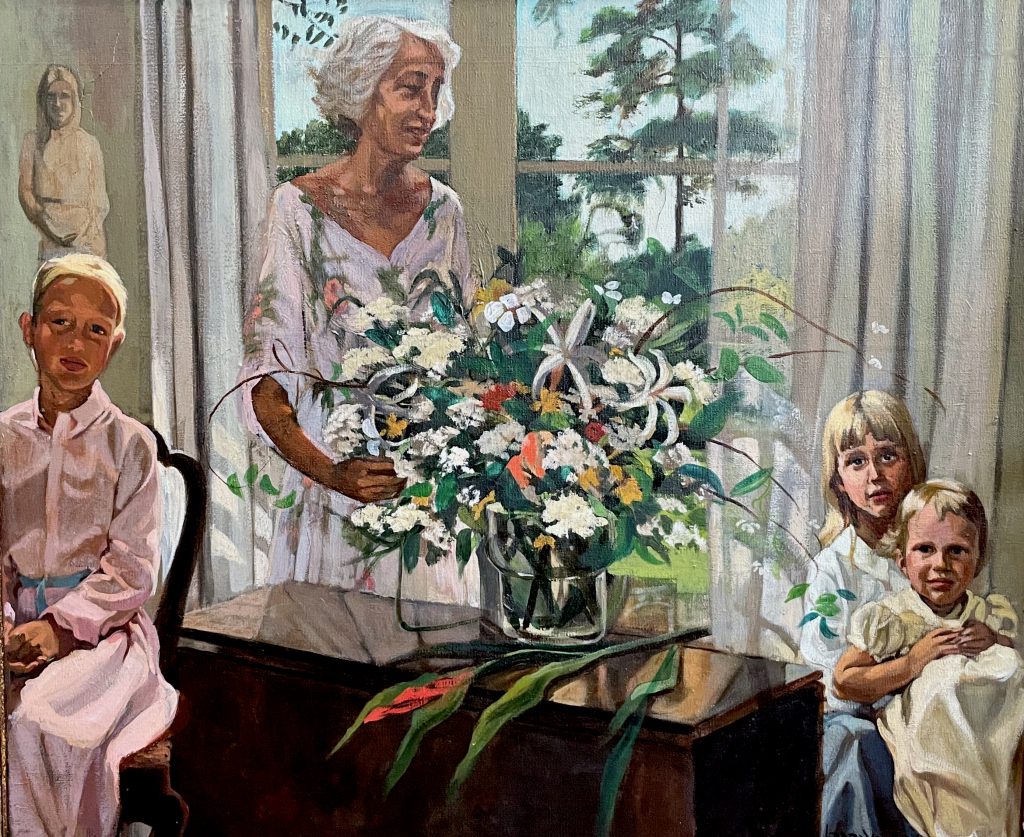 Below is a picture from the Times Picayune of Meik Laan with two other other officers of the Friends of the Cabildo, Times Picayune, 1957. She is listed as the Third Vice President.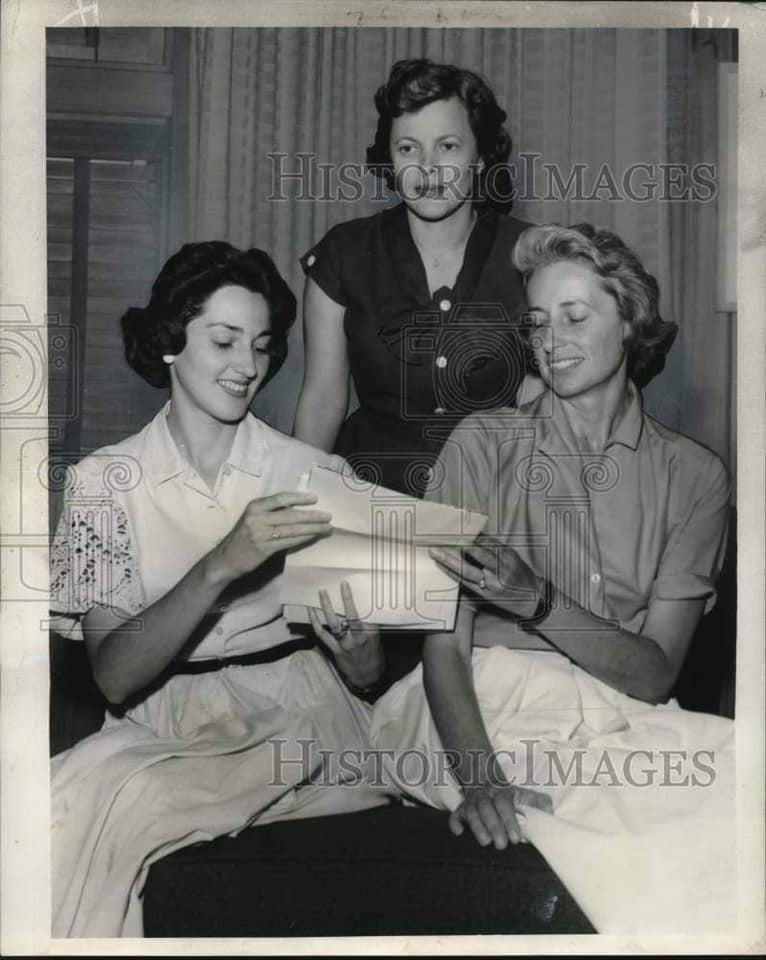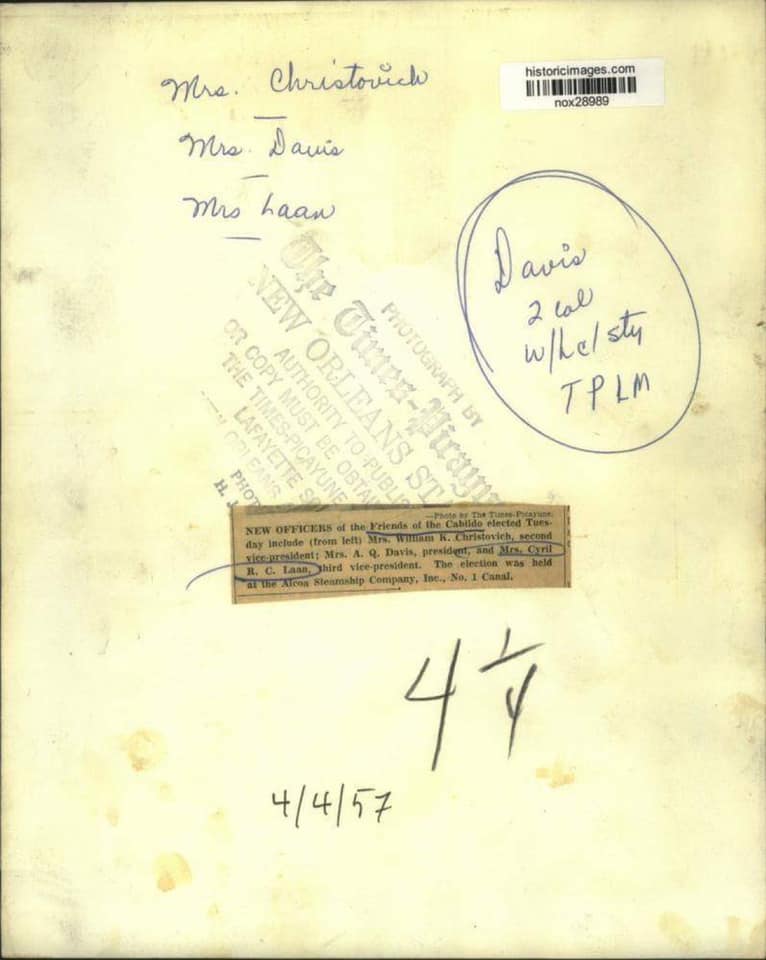 A beautiful article outlining some of her endeavors and efforts from her church. Written sometime in the early 1980's. All names other than family have been obscured.