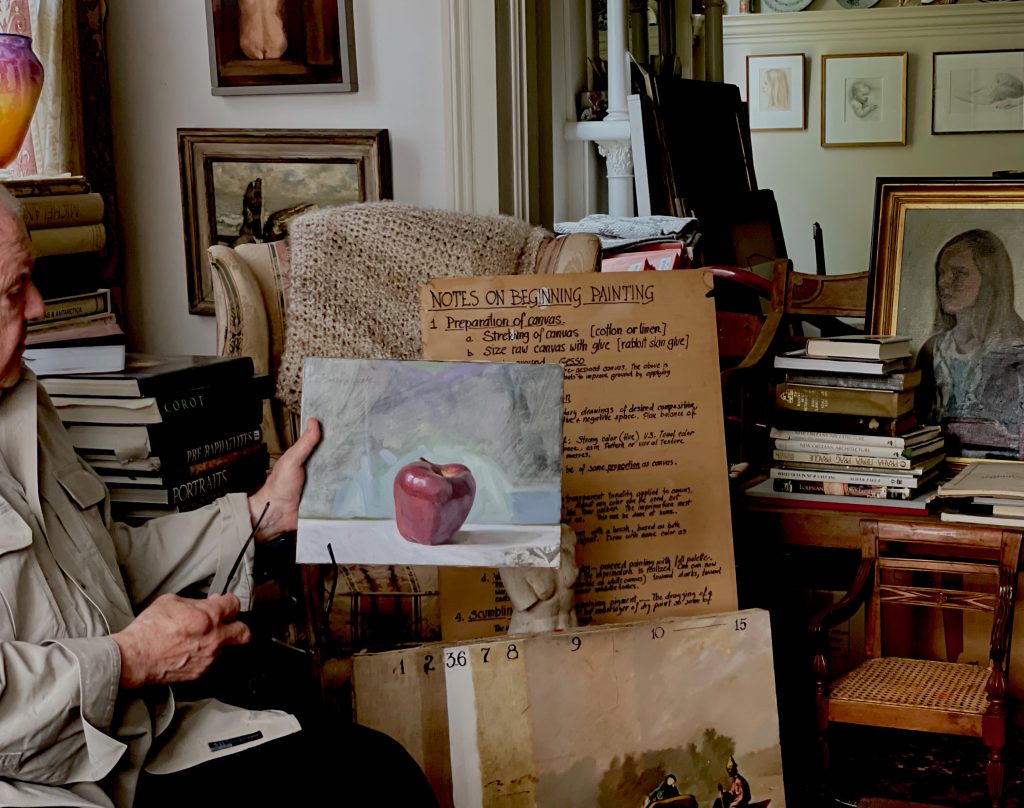 Preparing for a conversation about painting. The first preparatory steps and exercise after learning drawing and color theory. Why do we do this? Not be be masters at painting an apple but to prepare for other situations of expression and communication that require creative thinking and aesthetic exploration. The red apple exercise exists to offer a very particular skillset that prepares an artist for future challenges in both thought and technique. What a morning !
AO painted this in my first studio in Philadelphia on Spring Garden Street, a few blocks away from the PMA. He came for a visit and wanted to see what I was doing for homework. I was painting a green pear. He went to my fruit bowl, picked out a red apple and painted this as a demonstration.
It is inscribed by him" Saskia's Apple" I have kept it all these years and so glad I did. So mush has gone missing ! This, apple exercise in a grand scale is what he would give as the first assignment in his advanced painting class. The list of reasons and approach is something else.